Content Optimization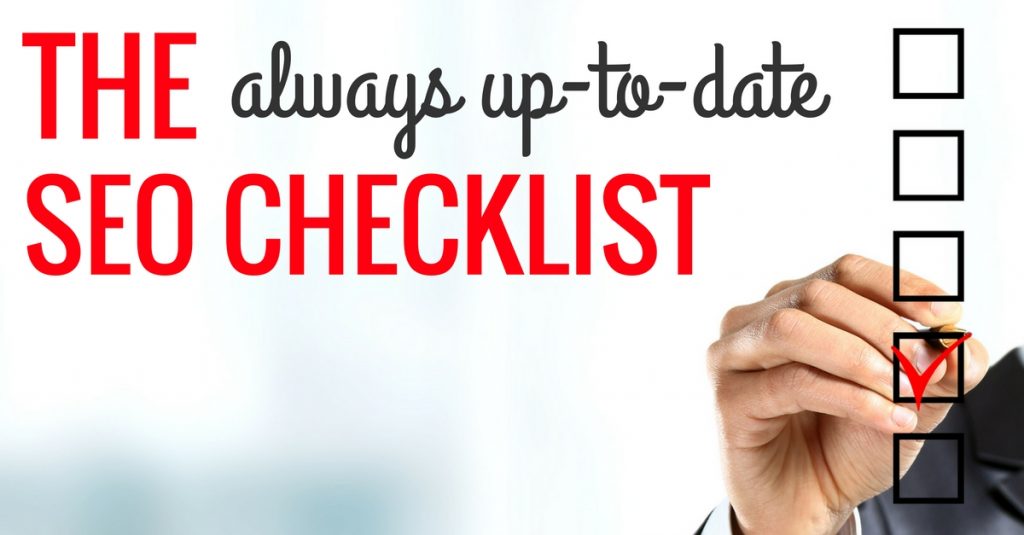 Many of us already knew by the time Google confirmed it: Content is one of the top three ranking signals (out of hundreds). If you do nothing else, your content strategy is an essential part of your online success.
1. Target Audience Research
This is a biggie: Know your target audience, the questions they have, and their pain points. Knowing what questions they ask and what types of queries they might ask Google helps inform your keyword research.
This, in turn, will help you create content that answers those questions and solves their pain points. (You'll use keywords you select as a basis for this content — one main keyword topic per webpage — but more on that shortly.)
Understanding searcher intent is an important step in crafting content. Answering typical questions your target audience might have also helps your page be found for voice search queries.
2. Keyword Strategy and Research
Keyword research needs to be an ongoing process. It starts by identifying a focus phrase or two for the topic you want to write about (using your preferred tools — there are dozens of good ones out there).
When you have a keyword phrase in mind for a page or a section of your site, check it in Google search. View the top results, the "People also ask" questions, and the rest of the search engine results page. This SERP provides your best clues to what is actually the searcher intent for this query. Make sure your content fulfills what searchers want when looking for this keyword, or look for a more appropriate keyword phrase.
I could write volumes about this topic; just know that keyword research is part of any solid SEO checklist. Our SEO Tutorial will get you started and includes a free version of the SEOToolSet Keyword Suggestion Tool.
3. Word Count
The amount of content you need on a webpage varies by topic, keyword, competition and the intent of the query (read about the three types of search queries to the right).
How many words is enough? There's no black and white rule. To determine an approximate minimum page length, look at the top-ranked URLs for a keyword you're targeting. How long are those pages? (Note: A tool like our SEOToolSet Multi Page Analyzer comes in handy for this kind of analysis.)
Averaging the top competitors gives you a ballpark for what a search engine probably considers the normal word count for that topic. It's safe to say that informational webpages almost always warrant more text, at least 450 words.
Quality content is key. Google's Panda algorithm detects low-quality content and demotes its rankings. So avoid thin content and focus on robust coverage of your website topics that proves your subject matter expertise.
3 Main Types of Search Queries1. Transactional
These queries happen when a user intends to buy something now. Searching for the exact brand and model of a product, for instance, suggest the intention to buy.
2. Informational
These are research-oriented queries. Sometimes research is done in advance of a future transaction. For example, a search for "best electric toothbrushes" indicates that the searcher will probably purchase one in the near future.
3. Navigational
Navigational queries help a searcher get somewhere, whether online or in the physical world. Searching for the name of a restaurant, for example, will get the user to that restaurant's website, phone number, or physical address.
4. Call to Action (CTA)
For each of your pages, ask yourself what the user would need/want to do from here. Then make it easy to do!
Your key pages should make it clear what primary action a visitor can take next. On a product page, the CTA to "add to cart" or "start a free trial" should be prominent. On a service page, the CTA might be "call" or "get a quote." Make the CTA clear and easy to select. On the homepage, help the visitor to take the next step in your conversion funnel.
The actual language of a CTA should be active (usually an imperative verb). The placement and design of the CTA should draw the visitor's attention. But test variations to see what works best for you.
A page doesn't have to be transactional in nature to warrant a call to action. If an informational page is a top-performing traffic driver, such as a blog post that answers a common question or an FAQ page, the call to action might encourage the visitor to "find out more" or enter the conversion funnel.
5. Content Freshness
Make sure to periodically review your content (webpages and blog posts) to make sure that the information is up to date.
For example, this very checklist is regularly refreshed. SEO best practices have to evolve as search engine guidelines and technology do. If your industry also moves quickly, your content needs to keep up.
From Google's Search Quality Raters Guidelines (PDF):
"… unmaintained/abandoned 'old' websites or unmaintained and inaccurate/misleading content is a reason for a low E-A-T [expertise, authority and trustworthiness] rating."
What's on your site that needs a refresh? Update it!
6. Static Content on Homepage
Your homepage acts as a central hub to pass authority to top pages on your site through internal links. It's probably also where people land most often when they search for your brand or main products/services.
It's important to have static text that talks about your brand and top theme(s) on the homepage.
If you have a homepage with content that constantly changes, such as nothing but headlines, it can dilute the theme of your site. This results in poor rankings for key terms. So try to maintain sections of consistent text on the homepage.
7. Duplicate Content
Do a search to see if your content exists elsewhere on the web. You may want to check out CopyScape.com and use it regularly. If your site appears to have copied content from another source, that's a low-quality signal to search engines and may cause your site to rank lower. Similarly, if other sites have copied your content, it could be a problem from an SEO standpoint.
If you have duplicate content within your site, such as three URLs with the same content, a search engine will filter out the dupes. Only one will display in results for relevant queries — and the page that Google chooses might not be the page that you want to rank.